Sunday Services
Find us in-person and online every Sunday to connect with one another and join in worship.
We hold our Sunday Services at 11:00 a.m.
We are meeting in-person at Profound Revelations Studio,
316 W Jefferson St, Brooksville, FL


Turn into parking lot on left, just past the sign for COMBS Appliance Repair (the blue building).
We send information on joining us Online to our email list each week. To sign up, complete the form HERE .
Each Sunday Service includes the affirmation written by our congregation:
Love is the spirit of this church
And service is its law.
Our religion is based
On our common humanity
Our common search for meaning.
We are respectful of what we share
And of our differences.
Read More
Upcoming Services
February Theme – Restoration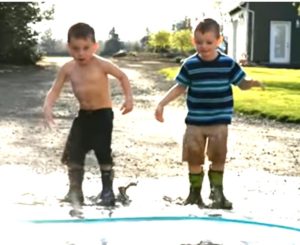 February 5 – Restoration for YOU
Join us for for Sunday Service presentation by Patria Dye – Why and how to extend care to ourselves.  We will sing Patria's new composition 'This Love.'
Photo:  Carrie Newcomer Music
January Theme – Creativity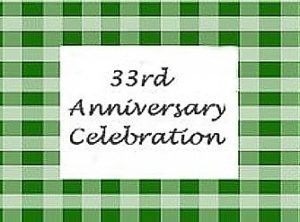 January 29 – Aspirations
Join us to celebrate the 33rd Anniversary of the Congregation.  Robert Keim, Chaplain, will celebrate stories of our history.  Afterwards we will have 'Dinner on the Grounds (i.e. Parking Lot)'  with a Picnic Potluck.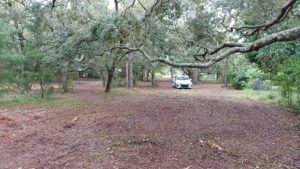 January 22 – Renewal, Resilience, Restoration
Join us for for Sunday Service led by Irene Keim to reflect on the role of community in our lives and the world around us.
Photo:  Irene Keim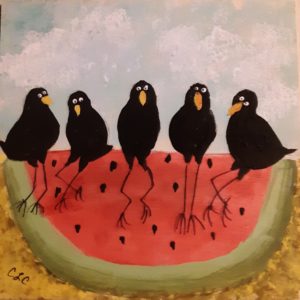 January 15, 2023 – Artwork on the Frig- Sharing Our Creativity
Join us for for Sunday Service led by Marilyn Barber and Cindy Cooley will highlight the role of creativity in our lives, leading Members and Friends in sharing personal creations that express their creativity.
Painting – Cindy Cooley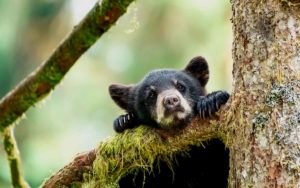 January 8 – 2023 – Yes, Bears Were Everywhere This Year.
Join us for for Sunday Service led by Chaplain Robert Keim in downtown Brooksville at the Profound Revelations Studio.  Robert will share a story about bear cubs that illuminates our interdependence.
Photo source:  Unknown
Read More summaries of past services.
Past Sermons
Where Stars Touch the Horizon
Robert B. Keim 03-28-2021
A Celebration of Remembrance and Inspiration
31st Anniversary of UUCiP
Robert and Irene Keim – 01-24-2021
That's What Friends Are For.
Ellen Paul  – 8/2/2020
A Recipe is Not Sacrosanct
Irene Keim – 5/10/2020
Difficult Listening 
Chaplain Robert Keim – 6/9/2019
Standing Rock Elders Teach Respect and Connection:
Chaplain Robert and Irene Keim – 7/8/2018
The Paradox of Generosity
Chaplain Robert Keim, adapted from Rev. Meredith Garmon – 2/4/2018
Prison Ecology
Chaplain Robert Keim – 1/7/2018
Oops! Wow! Thanks! Gimme! – UUs and Prayer
Chaplain Robert Keim, adapted from Rev. Carolyn Lackey – 11/19/2017
They Take Our Jobs! – A Reflection on Immigration
Chaplain Robert Keim, adapted from Rev. James Leach, – 9/3/2017
Slow Violence – Ecological Sustainability
Chaplain Robert Keim – 7/7/2017
A JUUST Cup
Chaplain Robert Keim – 5/14/2017
The Riddle of Fishing
Chaplain Robert Keim – 9/11/2016
The Land Ethic – A Fierce Green Fire
Chaplain Robert Keim 0 2/28/2016