Sunday Services
Find us in-person and online every Sunday to connect with one another and join in worship.
We hold our Sunday Services at 11:00 a.m.
We are meeting in-person at Profound Revelations Studio,
316 W Jefferson St, Brooksville, FL


Turn into parking lot on left, just past the sign for COMBS Appliance Repair (the blue building).
We send information on joining us Online to our email list each week. To sign up, complete the form HERE .
Each Sunday Service includes the affirmation written by our congregation:
Love is the spirit of this church
And service is its law.
Our religion is based
On our common humanity
Our common search for meaning.
We are respectful of what we share
And of our differences.
Read More
Upcoming Services
May Theme – Introspection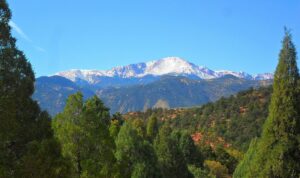 May 28, 2023 – Politics and Religion: Spirituality in Today's America
Robert Keim, Chaplain, will offer his perspective about the mix of religion and politics in our history and now.   Music will include the 1911 version of American the Beautiful and the 1971 version of Imagine.
XXXXXXXXXXXXXXXXXPhoto:  Pikes Peak, wikipedia.com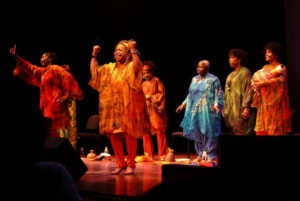 May 21, 2023 – We Who Believe in Freedom Cannot Rest
Rev. Gail R. Geisenhainer recounts the first time she encountered a UU congregation, and the response was not what she expected. The sermon was delivered at a UUA General Assembly Sunday Service.  Music by Sweet Honey on the Rock.
XXXXXXXXXXXXXXXXXPhoto:  LarrysEvents.com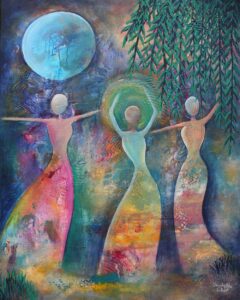 May 14, 2023 – Mother's Day, Womanhood, and the Goddess
A trio of members will present reflections on the stages of Womanhood:  Maiden, Mother, and Crone.  Irene Keim, Brenda Auch, and Rosemarie are the panel of speakers.
Photo:  Beverly Ash Gilbert
xxxx
xxxx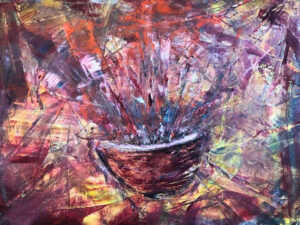 May 7, 2023 – The Empty Bowl
How do we view uncertainty?  How do we define Hope?  Barbara Ford has  some provocative thoughts about these words, and Robert Keim will share them with us during the Sunday Service.
Photo:  BarbaraFord.Substack.com
April Theme – Trust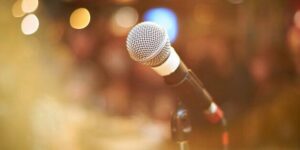 April 30, 2023 – Fifth Sunday Soundings
Members and Friends will share their creative readings and music,  Karin Clarke will be the Service Leader.
SPECIAL NOTES:  Parking is free even though the Blueberry Festival will be in progress. A Second Offering will be collected for the UUA Relief Fund for Tornado Victims.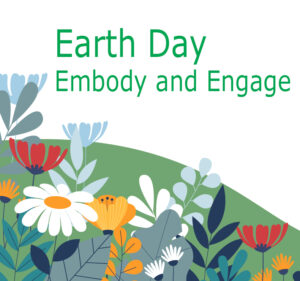 April 23   Earth Day – Embody and Engage
Irene Keim hosts videos from UU Ministry for Earth Season for Sacred Activism, woven in with a story of growth from individualism to collaborative community.
SERVICE BEGINS at 11 am in-person and on Zoom.
ZOOM ACCESS will open at 10:45
Photo:  UUMFE.org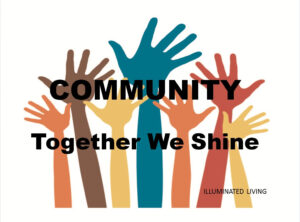 April 16, 2023  On Being A Candidate
Robert Keim will present writings of Rev. Dr. Bill Schultz that were inspired by Wendell Barry, one of Bob's favorite authors.
ANNUAL MEETING follows the Service.
Photo:  IlluminatedLvg.com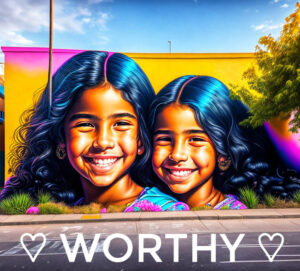 April 9, 2023  Am I Worthy?
Join us for for this thought-provoking Sunday Service presentation by Brenda Auch.
SERVICE BEGINS at 11 am. ZOOM ACCESS will open at 10:45 am.
Wear your Special Spring Hat and join friends for a Spring Celebration Potluck buffet lunch after the Service. Ham will be provided.
XXXXXXXXXXXXXXXXX

Photo:  Brenda Auch, AI assisted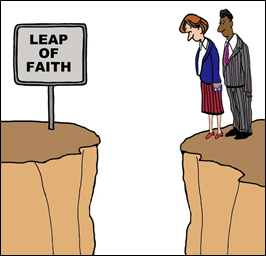 April 2, 2023  Faith = Virtue or Vice
Jonathan L. Widger will lead us in an exploration of the Biblical roots of the use of the word 'Faith.'
Photo:  DepositPhotos.com
.
March Theme – Resilience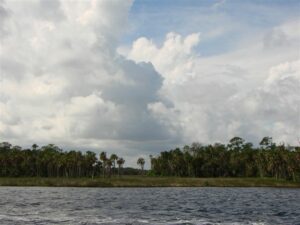 March 26, 2023 Thunderstorms I Have Known
Thinking back about connections to water – as we recognize World Water Day – Robert Keim will share a reflection of the imprint of thunderstorms in his life.
Photo:  River in Florida, Artist Unknown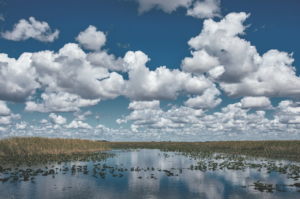 March 19, 2023 – Resilience – Native Americans
Join us for for Sunday Service presentation by Robert Keim, Chaplain, about the Florida Seminoles through the life and remembrances of Betty Osceola.
Photo:  GulfshoresLife.com
March 12, 2023 – A Lesson in Building a Legacy
Join us for for Sunday Service presentation by Irene Keim of a story about a UU learning about networks and their contribution to resiliency. As a bonus, we will do a postage stamp puzzle about famous UUs.
Photo:  UUWorld.org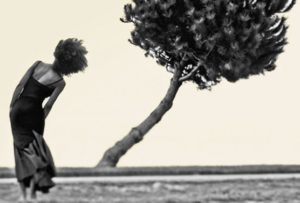 March 5, 2023 – What Is In Your Resilience Toolbox?
Brenda Auch will explore ways to bolster our resilience through music and words.  Karin Clarke will be the Service Leader.
Photo:  psychology-spot.com
February Theme – Restoration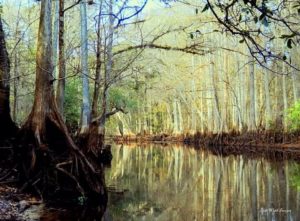 February 26, 2023 – Restoration:  Humanity and Nature
Robert Keim, Chaplain, will talk about the movement of theologies away from and back towards our 7th Principle, '…the interdependent web of all existence..'
Photo:  Bob Webb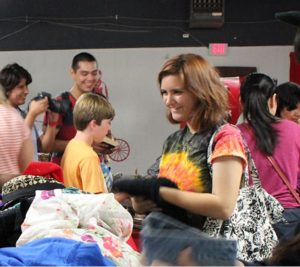 February 19, 2023 – Timebanking and the Spirituality of Our Age
Andy LePage, PhD, will be our featured speaker.  Here is a description of the program:
– Would you like to be part of a group that is helping solve some of our social problems by joining with others who pool their knowledge, skills, and energy?
– Is asking for a favor from others easier when you know you will have a chance to pay them back?
–  Do you want to widen your circle of friends and acquaintances while feeling safer and more secure with people around you whom you can trust?
– The Spring Hill Timebank helps people create a network of
neighbors who care for each other. We build and strengthen relationships by connecting people who have unmet needs with people who have untapped resources.
– Timebanking is a rewarding and enjoyable way to bring people together. In timebanking, people of all ages and all abilities can join in and exchange a whole range of skills — and have a lot of fun too!
– This very spiritual program rests on Core values and is open to all. It views every person in society as someone who has value, no matter their age or ability. There are no throw-away people!
– Learn more? springhilltimebank.org or talk with Andy LePage
Photo:  Wittier (California) Free Store and Artisan Space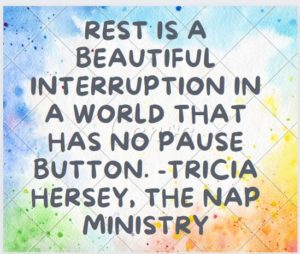 February 12 – Rest as Restoration and Resistance
Special Notice – The Offering will be given 100% to Turkey/Syria Relief through UU Service Committee partners.
The Sunday Service presentation by Irene Keim will explore The Nap Ministry that includes Black Liberation Theology.          Photo:  Irene Keim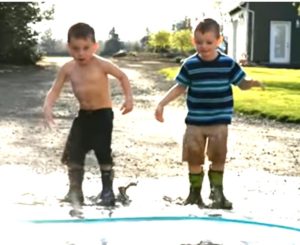 February 5 – Restoration for YOU
Join us for for Sunday Service presentation by Patria Dye – Why and how to extend care to ourselves.  We will sing Patria's new composition 'This Love.'
Photo:  Carrie Newcomer Music
January Theme – Creativity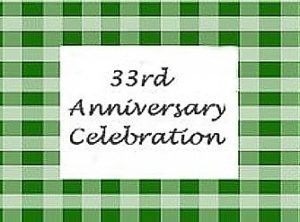 January 29 – Aspirations
Join us to celebrate the 33rd Anniversary of the Congregation.  Robert Keim, Chaplain, will celebrate stories of our history.  Afterwards we will have 'Dinner on the Grounds (i.e. Parking Lot)'  with a Picnic Potluck.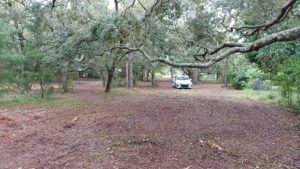 January 22 – Renewal, Resilience, Restoration
Join us for for Sunday Service led by Irene Keim to reflect on the role of community in our lives and the world around us.
Photo:  Irene Keim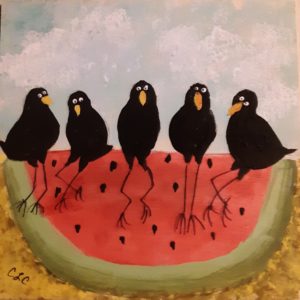 January 15, 2023 – Artwork on the Frig- Sharing Our Creativity
Join us for for Sunday Service led by Marilyn Barber and Cindy Cooley will highlight the role of creativity in our lives, leading Members and Friends in sharing personal creations that express their creativity.
Painting – Cindy Cooley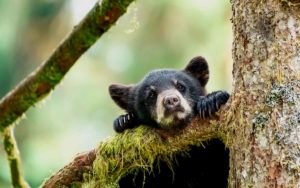 January 8 – 2023 – Yes, Bears Were Everywhere This Year.
Join us for for Sunday Service led by Chaplain Robert Keim in downtown Brooksville at the Profound Revelations Studio.  Robert will share a story about bear cubs that illuminates our interdependence.
Photo source:  Unknown
Read More summaries of past services.
Past Sermons
Where Stars Touch the Horizon
Robert B. Keim 03-28-2021
A Celebration of Remembrance and Inspiration
31st Anniversary of UUCiP
Robert and Irene Keim – 01-24-2021
That's What Friends Are For.
Ellen Paul  – 8/2/2020
A Recipe is Not Sacrosanct
Irene Keim – 5/10/2020
Difficult Listening 
Chaplain Robert Keim – 6/9/2019
Standing Rock Elders Teach Respect and Connection:
Chaplain Robert and Irene Keim – 7/8/2018
The Paradox of Generosity
Chaplain Robert Keim, adapted from Rev. Meredith Garmon – 2/4/2018
Prison Ecology
Chaplain Robert Keim – 1/7/2018
Oops! Wow! Thanks! Gimme! – UUs and Prayer
Chaplain Robert Keim, adapted from Rev. Carolyn Lackey – 11/19/2017
They Take Our Jobs! – A Reflection on Immigration
Chaplain Robert Keim, adapted from Rev. James Leach, – 9/3/2017
Slow Violence – Ecological Sustainability
Chaplain Robert Keim – 7/7/2017
A JUUST Cup
Chaplain Robert Keim – 5/14/2017
The Riddle of Fishing
Chaplain Robert Keim – 9/11/2016
The Land Ethic – A Fierce Green Fire
Chaplain Robert Keim 0 2/28/2016