Sunday Services
Our services are online each Sunday at 11:00 am. You can join us on Zoom or by telephone.
We send information on joining us Online to our email list each week. To sign up, complete the form HERE or send an email to UUChPines @gmail.com (remove space before @).
Each Sunday Service includes the affirmation written by our congregation:
Love is the spirit of this church
And service is its law.
Our religion is based
On our common humanity
Our common search for meaning.
We are respectful of what we share
And of our differences.
Read More
Upcoming Services
May Theme – Stories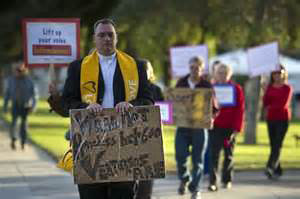 May 30, 2021  The Choice to Be A Military Chaplain
Robert Keim will present the story of Rev. David Pyle and his choice to become a military chaplain.
Photo:  RevDavidPyle.com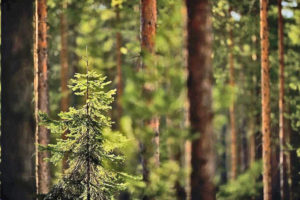 May 23, 2021   The Mother Tree
Irene Keim will share the stories of the Mother Tree in the forest and her communities.  This is a celebration of the UN International Day for Biodiversity. This is also the third celebration of the UU Ministry for Earth Spring for Change which includes World Water Day in March and Earth Day in April.
Photo:  OneTreePlanted.org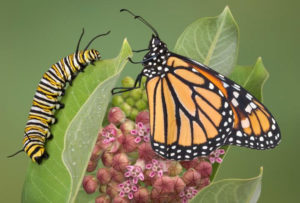 May 16, 2021  Mr. Tayer
Chaplain Bob Keim will tell a story about Mr. Tayer that explains what caterpillars have in common with people – or at least the person to which Mr. Tayer is speaking.
Photo:  almanac.com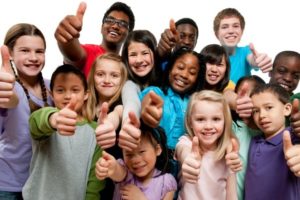 May 9, 2021  Others Mothers
Ellen Paul and Daphene Chapman will share stories of caring for humans and their best friends.
Photo:  mbfpreventioneducation.org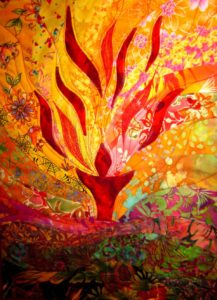 May 2, 2021  Everyday Miracles:  Universalism
Robert Keim will share stories of our Universalist roots, theology, and the merger of Unitarians and Universalists.
Photo:  PeacePeg.com  Artist:  Peg Greene, Bradenton
April Theme – Transformation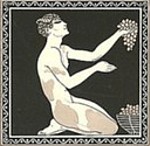 April 25, 2021  Offerings of Poetry
This Poetry Sunday will include readings from Yolanda Torres, Angela Tsoumaris, and Robert Keim. Janet Neff will be our Service Leader.
Photo: Designs on the Dances of Vaslav Nijinsky, 1913–1913
Artnet.com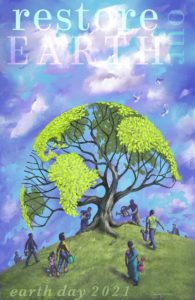 April 18, 2021  Pathways to Healing & Regeneration
Rev. Yadenee Hailu and the UU Ministry for Earth (UUMFE) Virtual Choir
present the annual Earth Day service from UUMFE by video.
Photo:  ShareAmerica.gov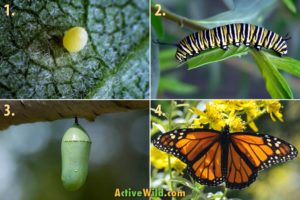 April 11, 2021  A Change for the Better
Ellen Paul illustrates how Transformation takes many forms and paths in our lives.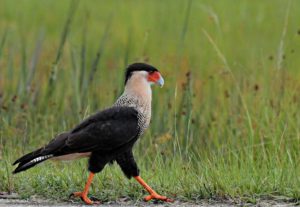 April 4, 2021  Fuzzy Theology and A Conservation Ecology
Robert Keim, Chaplain will use humor to relate our theology to an ecological ethic.
Photo:  Crested Caracara, artist unknown
March Theme – Celebrate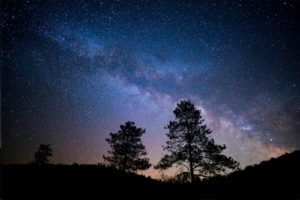 March 28, 2021  Where Stars Touch the Horizon
Robert Keim, Chaplain will celebrate our resilience in the face of life-changing challenges.
Photo:  DansPhoto.com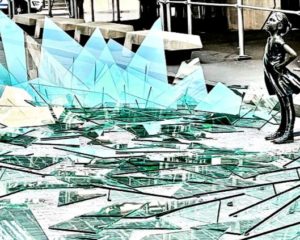 March 21, 2021 Glass Ceilings
Karin Clarke will remind us about women who have broken that proverbial ceiling as well as several that will be new to us.

Photo:  Fearless Girl- NY Stock Exchange, photo: @ajames08 Instagram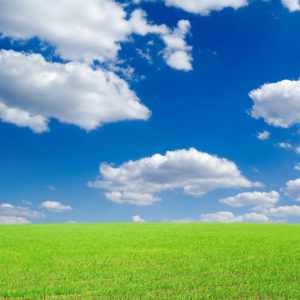 March 14, 2021  I Choose Happiness
Liz Halvosa will continue our March theme of Celebration with a discussion of Happiness.
Photo: ILoveBlueSkyCafe.com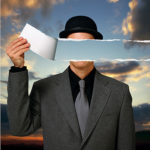 March 7, 2021  My Stroke of Insight
Robert Keim, Chaplain recounts Jill Bolton's experience of having a stroke and her reflections afterwards.  Robert also explores the difficulties of recovery in our current culture.
Painting: Paper Gent by Rene Magritte
Photo: Pinterest.com
Past Services
Feb. 28, 2021  Accepting death is not an option anymore.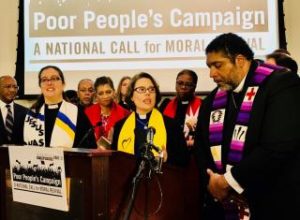 Rev. Dr. William J. Barber II recounts the history of 'accepting death' in the United States and calls for an end to participating in such history.
Past Sermons
Where Stars Touch the Horizon
Robert B. Keim 03-28-2021
A Celebration of Remembrance and Inspiration
31st Anniversary of UUCiP
Robert and Irene Keim – 01-24-2021
That's What Friends Are For.
Ellen Paul  – 8/2/2020
A Recipe is Not Sacrosanct
Irene Keim – 5/10/2020
Difficult Listening 
Chaplain Robert Keim – 6/9/2019
Standing Rock Elders Teach Respect and Connection:
Chaplain Robert and Irene Keim – 7/8/2018
The Paradox of Generosity
Chaplain Robert Keim, adapted from Rev. Meredith Garmon – 2/4/2018
Prison Ecology
Chaplain Robert Keim – 1/7/2018
Oops! Wow! Thanks! Gimme! – UUs and Prayer
Chaplain Robert Keim, adapted from Rev. Carolyn Lackey – 11/19/2017
They Take Our Jobs! – A Reflection on Immigration
Chaplain Robert Keim, adapted from Rev. James Leach, – 9/3/2017
Slow Violence – Ecological Sustainability
Chaplain Robert Keim – 7/7/2017
A JUUST Cup
Chaplain Robert Keim – 5/14/2017
The Riddle of Fishing
Chaplain Robert Keim – 9/11/2016
The Land Ethic – A Fierce Green Fire
Chaplain Robert Keim 0 2/28/2016