Sunday Services
Find us in-person and online every Sunday to connect with one another and join in worship.
We hold our Sunday Services at 11:00 a.m.
We are meeting in-person at Profound Revelations Studio,
316 W Jefferson St, Brooksville, FL


Turn into parking lot on left, just past the sign for COMBS Appliance Repair (the blue building).
We send information on joining us Online to our email list each week. To sign up, complete the form HERE .
Each Sunday Service includes the affirmation written by our congregation:
Love is the spirit of this church
And service is its law.
Our religion is based
On our common humanity
Our common search for meaning.
We are respectful of what we share
And of our differences.
Read More
Upcoming Services
May Theme – Courage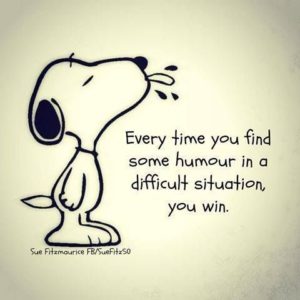 May 15, 2022 – The Courage to be Joyful.
Ellen Paul will share inspiring stories to encourage us to choose joy over fear.
Remember, we are meeting in downtown Brooksville at Profound Revelations Studio, 316 W. Jefferson, Brooksville, FL. Bring finger foods to share after the Service.
Photo:  Sue Fitzmourice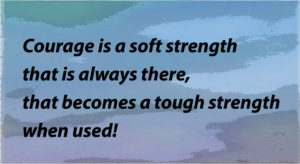 May 8, 2022 – The Courage to Teach, The Courage to be a Mother, and The Courage to Be Imperfect
Our theme for May is courage. Andy LePage describes the presentation: "Sunday's talk  centers on Courage: The Courage to Teach, the Courage to be a Mother, and the Courage to Be Imperfect — which is the Courage needed to Let Go. I want to explore what courage is and how it is expressed. I want to anchor it in an *apophthegm that I created: "Courage is a soft strength that is always there, that becomes a tough strength when used!" (*Look this up in your Funk and Wagnalls!)"
Quote:  Andy LePage, PhD.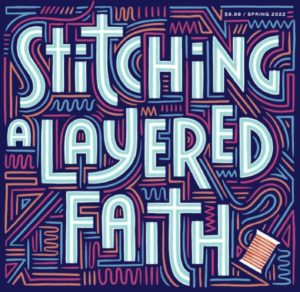 May 1, 2022 – Where Do I Find Unitarian Universalist Theology?
Join us for the Sunday Service in downtown Brooksville at the Profound Revelations Studio, 316 W. Jefferson, Brooksville, FL.  Robert Keim will share stories of UU theologians over the ages. Yes, we really do have theology – contrary to what some folks say.
Photo:  © 2022 Kate Forrester
Sermon Video
April Theme – Awakenings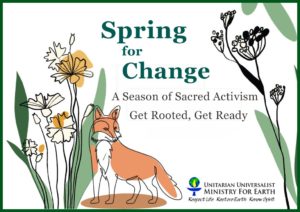 April 24, 2022 – Get Rooted, Get Ready!  Earth Day 2022
The annual UU Ministry for Earth (UUMFE.org) spring service honoring Earth Day.  Included will be a premier of the choral anthem 'All of Us' composed by Dana Clark and performed by UUMFE Virtual Choir under the direction of John Olin.
Photo:  UU Ministry for Earth, UUMFE.org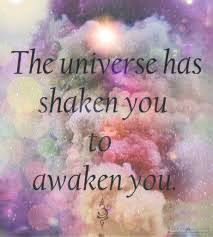 April 17, 2022 – The Symbolism of Easter:  Awakening to Its Pagan and Mystical Roots
Dr. Andy LePage will lead this Sunday Service looks at the symbolism of Easter and our awakening to its pagan and mystical roots. We will look deeply at how Easter became a Christian feast, and also uncover what Easter really is about. How does Easter affect our world today? What might a new understanding of this springtime celebration mean for us?
Photo:  Pinterest.com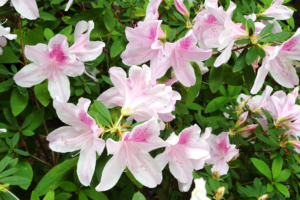 April 10, 2022 – A Creedless Faith
Robert Keim introduces the discussion of how Unitarian Universalism is a 'creedless' faith with covenanted values.  The in-person service will be in the Nature Coast Botanical Garden.
Photo:  'Azaleas'  I. Keim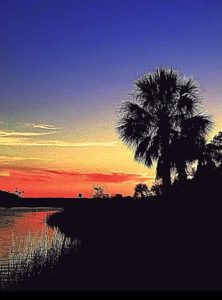 April 3, 2022 – Poetry and Music Sunday
Robert Keim will moderate and contribute to our Annual Poetry Sunday.  Jennifer Merkosky and Angela Tsoumaris will also be proving the inspiration of their writing and Jonathan Widger will provide music.  This is always a thought-provoking and inspiring Sunday.
Photo:  'Jenkins Creek'   Bob Webb
March Theme – Grace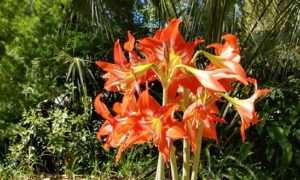 March 27, 2022 – What Sustains An Activist?
Reflections from Irene Keim and other sources about sustaining the energy and will to keep-on-keepin' on when striving for cultural change that reflects our UU Principles.
Photo:  'Spring Again'  Irene Keim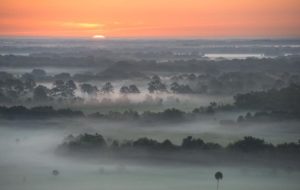 March 20, 2022 – The Languages of Earth
Do you speak 'trees' or 'water?' Robert Keim, Chaplain explores our relationships on Earth.
Photo:  Carlton Ward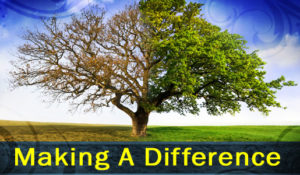 March 13, 2022 – Black Women Who Made a Difference
Ellen Paul brings us a celebration of Black History Month (February) and Women's History Month in one presentation about people whom you may not know made a difference.
Photo:  ministry127.com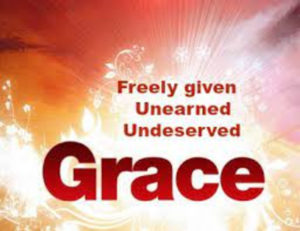 March 6, 2022 – Living with Grace
Dr. Andy LePage:  What is grace? It's a courteous goodwill, not asked for, not deserved, but freely given. Inherent in grace is the knowledge that one is receiving love, bringing it into our inner self, and sharing it in a "grace filled" and "graceful" way with others. Grace is a gift which can't be earned; it is free and abundant and grows when you give it away. We might say grace is a positive feedback loop!  Photo:  gaychristian101.com
Read More summaries of past services.
Past Sermons
Where Stars Touch the Horizon
Robert B. Keim 03-28-2021
A Celebration of Remembrance and Inspiration
31st Anniversary of UUCiP
Robert and Irene Keim – 01-24-2021
That's What Friends Are For.
Ellen Paul  – 8/2/2020
A Recipe is Not Sacrosanct
Irene Keim – 5/10/2020
Difficult Listening 
Chaplain Robert Keim – 6/9/2019
Standing Rock Elders Teach Respect and Connection:
Chaplain Robert and Irene Keim – 7/8/2018
The Paradox of Generosity
Chaplain Robert Keim, adapted from Rev. Meredith Garmon – 2/4/2018
Prison Ecology
Chaplain Robert Keim – 1/7/2018
Oops! Wow! Thanks! Gimme! – UUs and Prayer
Chaplain Robert Keim, adapted from Rev. Carolyn Lackey – 11/19/2017
They Take Our Jobs! – A Reflection on Immigration
Chaplain Robert Keim, adapted from Rev. James Leach, – 9/3/2017
Slow Violence – Ecological Sustainability
Chaplain Robert Keim – 7/7/2017
A JUUST Cup
Chaplain Robert Keim – 5/14/2017
The Riddle of Fishing
Chaplain Robert Keim – 9/11/2016
The Land Ethic – A Fierce Green Fire
Chaplain Robert Keim 0 2/28/2016